A REFLECTION FROM SUE SHERIFF"Thank you very much for the Aintree Iron, thank you very much, thank you very, very, very much!"
That's the words of a song by Mike McCartney that was released by The Scaffold when I was four.  Its meaning remains a mystery, although there are a whole range of theories.
A few years later it was used in an advert for chocolates that were given to say thank you for everything from doing the dishes to being someone's missus.
'Thank you' are very important words – a way of expressing gratitude.This weekend is a weekend where thanksgiving takes centre stage.On Saturday night we have an Organ Concert at 7pm in church
– do please come and join us
.  It is to express our appreciation to all those who made possible the work on the Rose Window and the church roof, heating, stonework etc.  That goes from grant making bodies, to craftspeople, to individuals, including those who were giving thanks for the life and memories of loved ones.
We will also be paying tribute 
to a much-loved organist and choirmaster, Michael Mead, who sadly died last December. 
We will be thanking God for his life and musical gifts
 and for the way he shared them so generously with those about him, particularly at St Oswald's Church.
And then on Sunday we have our Harvest Thanksgiving
. 
We'll be thanking God for all that He so generously provides for us and in turn we will give gifts of tinned and dried food, items for personal hygiene, and cleaning materials so that we in turn can help provide for others. These gifts will be distributed through a number of sources.
It's called Harvest Thanksgiving for a reason – creating in us an attitude of gratitude.
Sue Sheriff – Vicar of St Oswald's
 t. 01904 633261 / m. 07521 778195
e. 
[email protected]
The Vicarage, 1 Fulford Park, YO10 4QE
(Not available on a Friday)
Our regular Sunday and Wednesday 10am services take place in church
After the Sunday morning services, we gather for fellowship and refreshments in the Church Hall – everyone is welcome!
2-3.30PM SATURDAY 24 SEPTEMBER
FOREST CHURCH
'WILD AND MUDDY'Newcomer's welcome!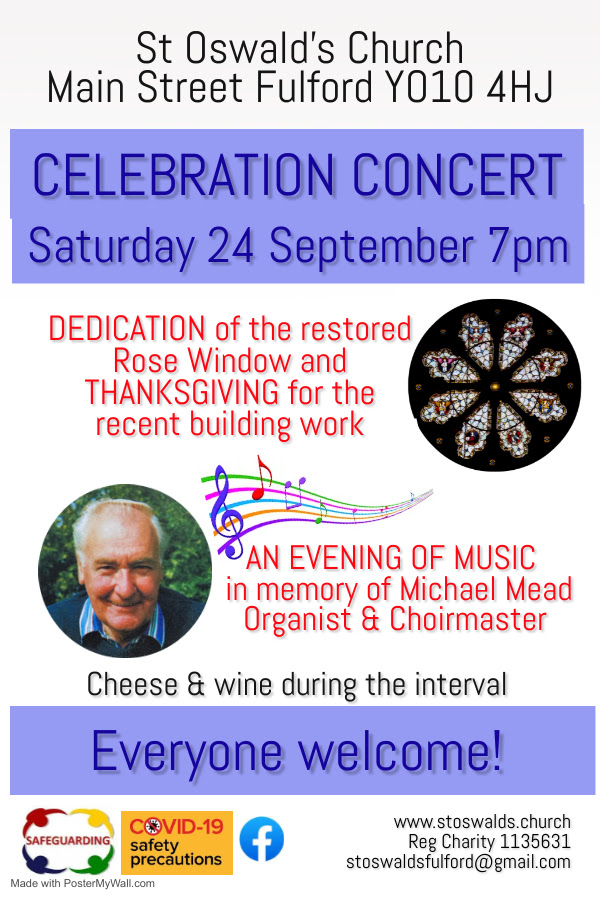 Service Sheet: 
click 
here
Readings:
Luke 16: 19-end
Music lyrics
: click 
here
STALL IN THE CHURCH HALL AFTER THE 'SOMETHING FOR ALL AGES' SERVICES
We will be asking for orders each time, which can be brought to the next service as the stock is smaller than previously – 
Kathryn Wells
10AM MONDAY 26 SEPTEMBER
MORNING PRAYER10AM-12NOON TUESDAY 27 SEPTEMBER
COMMUNITY CAFE6-6.30PM TUESDAY 27 SEPTEMBER
COME AND PRAY FOR UKRAINE
There will be a short service of prayer in church to pray for peace in Ukraine. It is anticipated to last about 30 minutes. Please join us in praying for a miracle.
7-9PM TUESDAY 27 SEPTEMBER
CHATTY CRAFT – 9 WESTFIELD DRIVEAn informal evening of chat and craft – open to all
Just bring along your latest project or if you don't have anything currently on the go, come along anyway to take part in our latest knit or crochet charity project. 
Contact: 
Vicky Patterson
10AM WEDNESDAY 28 SEPTEMBER
HOLY COMMUNION (Book of Common Prayer)10AM-12NOON WEDNESDAY 28 SEPTEMBER
COMMUNITY CAFE10AM-12NOON THURSDAY 29 SEPTEMBER
ST OSWALD'S TOTS


THURSDAY 29 SEPTEMBER
AND A DATE FOR YOUR DIARY!Saturday 8 October 10am-1pm
Final Away Day
 The last half of ….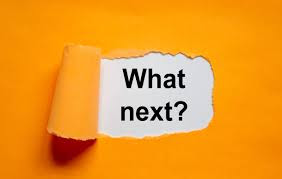 Who does what?
(Venue to be confirmed)
—————————-
By donating to the Pakistan Floods Appeal, you'll help DEC charities provide vital emergency aid like clean water, food, shelter and healthcare to affected communities in Pakistan.Cash donations may be made
via the DEC PAKISTAN plate at the back of church at services during September
To donate direct by bank card or Paypal:
 t. 0330 678 1000, or online at: 
https://donation.dec.org.uk/pakistan-floods-appeal
Other ways you can donate
 text DONATE to 70000 (Texts cost £10 plus your standard network charge), or by sending a cheque to DEC Pakistan Floods Appeal, PO Box 999, London EC3A 3AA
—————————-
CONNECT HOUSE GROUPS
Usually Wednesdays 7.30pm at 9 Westfield Drive
Wednesday 28 September 11.15am in the Sir John J. Hunt meeting room
If you would like to join a group, please contact Jackie Tuvey-Smith
e. 

[email protected]


t. 01904 655187/m. 07800 774364
——————————
–
ST OSWALD'S CHURCH PRAYER CHAIN
Contact Pippa Ensor t. 07949844395
click 
here
 for more information
ST OSWALD'S CHURCH WHATSAPP GROUP
Contact Malcolm Poole t. 07791344964
click 
here
 for more information
——————————
CHURCH SERVICES ONLINE8.10AM – BBC RADIO 4
SUNDAY WORSHIP
 92-95FM | 198LW | Digital
Freedom of Religion and Belief: Persecution because of faith or even lack of it, is widespread and experienced by adherents of probably every religion.
ONLINE
SUNDAY SERVICE
YouTube/Facebook/
website
——————————
OTHER NEWS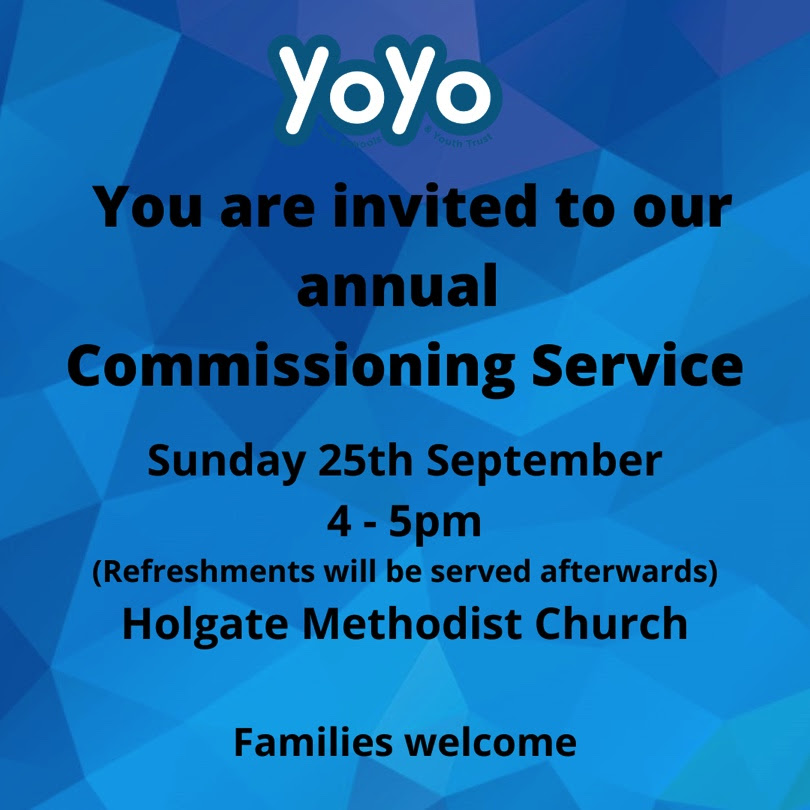 York Schools and Youth Trust
 – Working with schools and churches to bring the Christian faith alive
A REMINDER – Recycling Old Computers & Mobiles
The Belfrey Church in High Petergate is now a collection point for the 
IT ReUse
 project. This organisation collects donations of computers and mobile devices, which they refurbish and then pass on to disadvantaged people in York, free of charge.
You can donate your unwanted devices via the collection box in the Church entrance (11am-3pm) or Parish Centre, 11 Minster Yard (11am-5pm), t. 01904 624 190. See 
here
 for more information about IT ReUse and further guidance on what is and isn't accepted.
  ——————————
A reminder – LOCAL NEWS, SUPPORT, HELP
YORK FOOD BANK
 – Helping local people in crisis
"We don't think anyone in our community should have to face going hungry. That's why we provide three days' nutritionally balanced emergency food and support to local people who are referred to us in crisis."HOW TO GIVE HELP: 
We want to make sure that no one in our local community has to go hungry, but we need your help to make this happen. Your gift of financial support, time, business partnership and food can make a real difference.
Donating food: You can leave these in Church/Church Hall foyer
(which are checked regularly).
Currently needing Tinned Vegetables, Instant Mash Potato, UHT Milk, Tinned Pulses, Tinned Tomatoes, Sweets & Chocolate, Powdered Milk, Sponge Puddings (Cupboard/Tinned), Laundry Detergent, Household Cleaning Sprays, Male and Female Deodorant, Shaving Foam and Disposable Razors, Bags for Life.
There are also food collection points for items bought in store
 at Waitrose (Foss Islands), Asda (Monks Cross), Tesco (Askham Bar), Food Warehouse (Clifton Moor)
Donating money: You can also support their work by donating via this link."The foodbank was there when we really needed it, it was an absolute lifeline."HOW TO GET HELP: 
We know that anyone can reach crisis point and we're here to help when that happens with information about visiting a food bank, food bank vouchers, what's in a food parcel, plus additional services and support.
If you need help from our foodbank there are a few simple steps to follow:
 The most important step is to get a foodbank voucher. Please call for free to talk confidentially to a trained Citizens Advice adviser on:0808 208 2138 (open Monday to Friday, 9am-5pm, closed on public holidays). Alternatively for help in accessing a voucher, you can also call Citizens Advice York on 03 444 111 444, or partner advice helpline on 0300 365 7700 (10am-3pm Monday-Wednesday and Friday).
CHRISTIANS AGAINST POVERTY (CAP)
Christians Against Poverty is a Christian charitable company specialising in debt counselling for people in financial difficulty, including those in need of bankruptcy or insolvency
For more information about how to get help, click here
Some families may not realise that they're eligible for government childcare support. Visit 
http://ow.ly/HG7550K4JkS
 to find out what you may be entitled to.
York Fighting Coronavirus Together – YFCT
Local York COVID-19 Community Facebook
Check out the latest 
info
about what is going on in your area and in York to get or give help: e.
[email protected]
/t.
551550
Random Acts of Kindness – York
Find out 
here 
about help in the local community
——————————
ST OSWALD'S CHURCH MISSION STATEMENT
"To reach out to the Community and beyond
with the Christian Gospel, witnessing to God's love through word and action, from an accessible and welcoming centre for prayer, worship, teaching and fellowship."